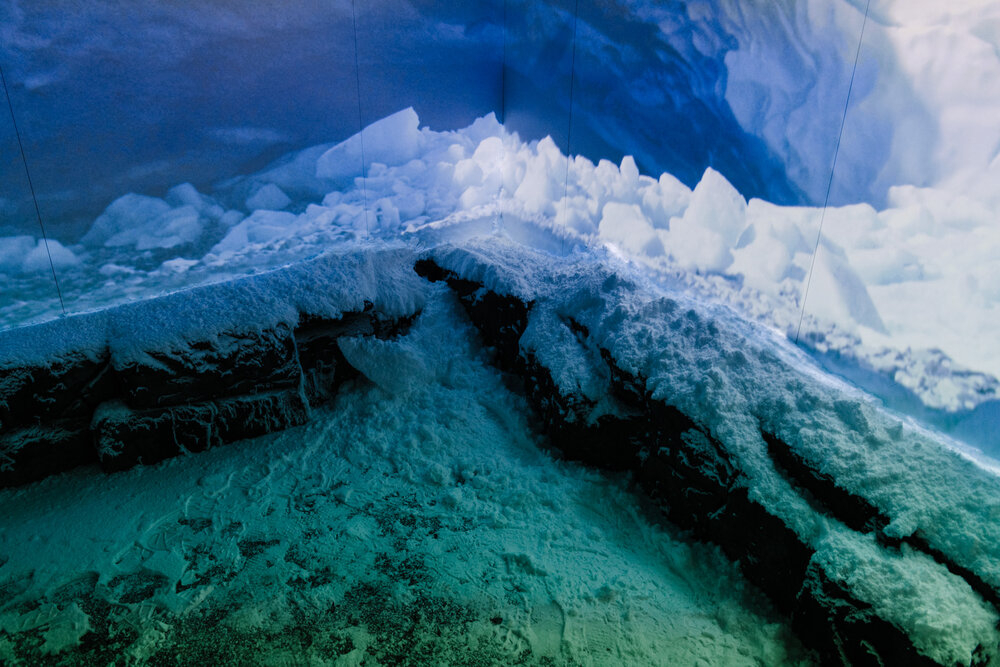 Canada Goose : Journey
Custom software, projectors, sound
In collaboration with Digital Kitchen, Spectra Studio created a new experiential space at for Canada Goose's Flagship Store in Toronto.

The space is comprised of multiple rooms with different interactive and immersive elements. Visitor walk over a reactive floor that cracks under each step they take. A 360-degree projected room with touch sensitive jackets allow visitors to learn about the products as they handle them.

The centerpiece of the experience is the Cold Room, a -12°C environment where users can test out Canada Goose's jackets in real-world conditions, without leaving the store.